Turkish cinema has long felt like it should be on a path to breaking out in a big way. Every time Nuri Bilge Ceylan – the continent-straddling nation's most well-recognised contemporary director[1]See Anthony Carew, 'Glacial Contemplations: The Meditative Films of Nuri Bilge Ceylan', Metro, no. 198, 2018, pp. 44–53. – brought a new movie to the Cannes Film Festival, it seemed like this could be the one to finally break the levee (à la the Romanian[2]See Anya Harrison, 'Keep on Rolling: Why the Romanian New Wave of Cinema Shows No Sign of Breaking', The Calvert Journal, 29 September 2016, <https://www.calvertjournal.com/articles/show/6830/romanian-new-wave-cinema-puiu-mungiu-porumboiu>, accessed 9 September 2022. and South Korean[3]See 'Primer: 10 Essential Films of the Korean New Wave', IndieWire, 26 June 2014, <https://www.indiewire.com/2014/06/primer-10-essential-films-of-the-korean-new-wave-84413/>, accessed 9 September 2022. new waves). Yet whereas those and other recently ascendant national film industries have had tipping points of international media and audience attention, Turkish cinema and its makers have remained relatively out of focus. No Turkish submission, for example, has ever been nominated for the Academy Award for Best International Feature Film.[4]Two previous Turkish co-productions, Journey of Hope (Xavier Koller, 1990) and Mustang (Deniz Gamze Ergüven, 2015), have been nominated for this category – with the former winning the award – but only after having been submitted by other countries (Switzerland and France, respectively). While far from the most accurate barometer of success, this absence is remarkable given the talent that has come from Turkey and the propulsion such recognition could give to a struggling industry.
That, perhaps, is where Emin Alper's refined and ­polished fourth feature, Burning Days (2022), could fit in. The 48-year-old filmmaker's works have been gaining increasing international attention over the past decade, winning prizes at the Berlin International Film Festival, the Karlovy International Film Festival and the Asia Pacific Screen Awards for his debut ­feature Beyond the Hill (2012) before going on to receive further honours for his follow-ups Frenzy (2015) and A Tale of Three Sisters (2019). Burning Days is his first work to have appeared at the Cannes Film Festival – screening in the Un Certain Regard sidebar – and has gone on to appear locally at the Sydney and Melbourne International Film Festivals, competing for the prestigious Sydney Film Prize at the former.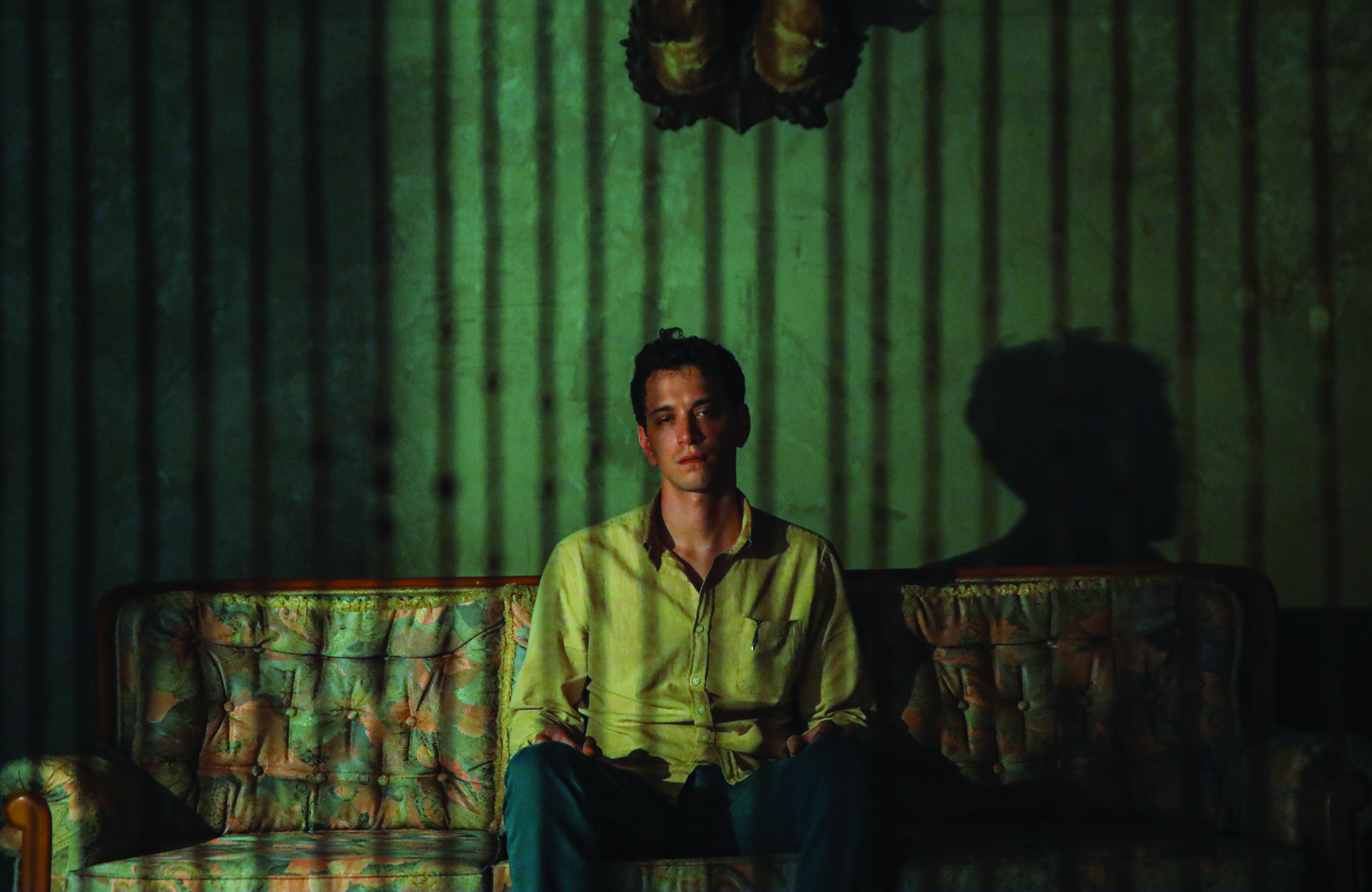 A word that will get bandied about for Burning Days is 'accessible'. The consensus from early reviews of the film from the likes of Variety[5]Jessica Kiang, 'Burning Days Review: A Sweltering, Stylish Small-town Allegory for Corruption in Strongman Societies', Variety, 29 June 2022, <https://variety.com/2022/film/reviews/burning-days-review-a-sweltering-stylish-small-town-allegory-for-corruption-in-strongman-societies-1235302563/>, accessed 9 September 2022. and Screen Daily[6]Jonathan Romney, 'Burning Days: Cannes Review', Screen Daily, 26 May 2022, <https://www.screendaily.com/reviews/burning-days-cannes-review/5171207.article>, accessed 9 September 2022.suggested a stronger chance for broader audience recognition beyond the festival circuit than that which greeted Ceylan's Three Monkeys (2008), Once upon a Time in Anatolia (2011) or Palme d'Or winner Winter Sleep (2014).[7]At the time of writing, Burning Days' international theatrical run is yet to begin; the film is due for release in Turkey in late November. While that's an encouraging sign for Alper – as well as for his cross-country producers (hailing from France, Germany, Greece and the Netherlands as well as Turkey) and sales agents at international distributor The Match Factory – it should also be cause for optimism for a national film industry that has no doubt been craving something that can travel.
Burning Days may not be a great film, but it is a solid one, and entertaining too; it's the sort of movie I can imagine people watching on a Friday or Saturday night and telling their co-workers about later. This is a good thing, because thriving industries need filmmaking variety – something Alper has become quite good at providing.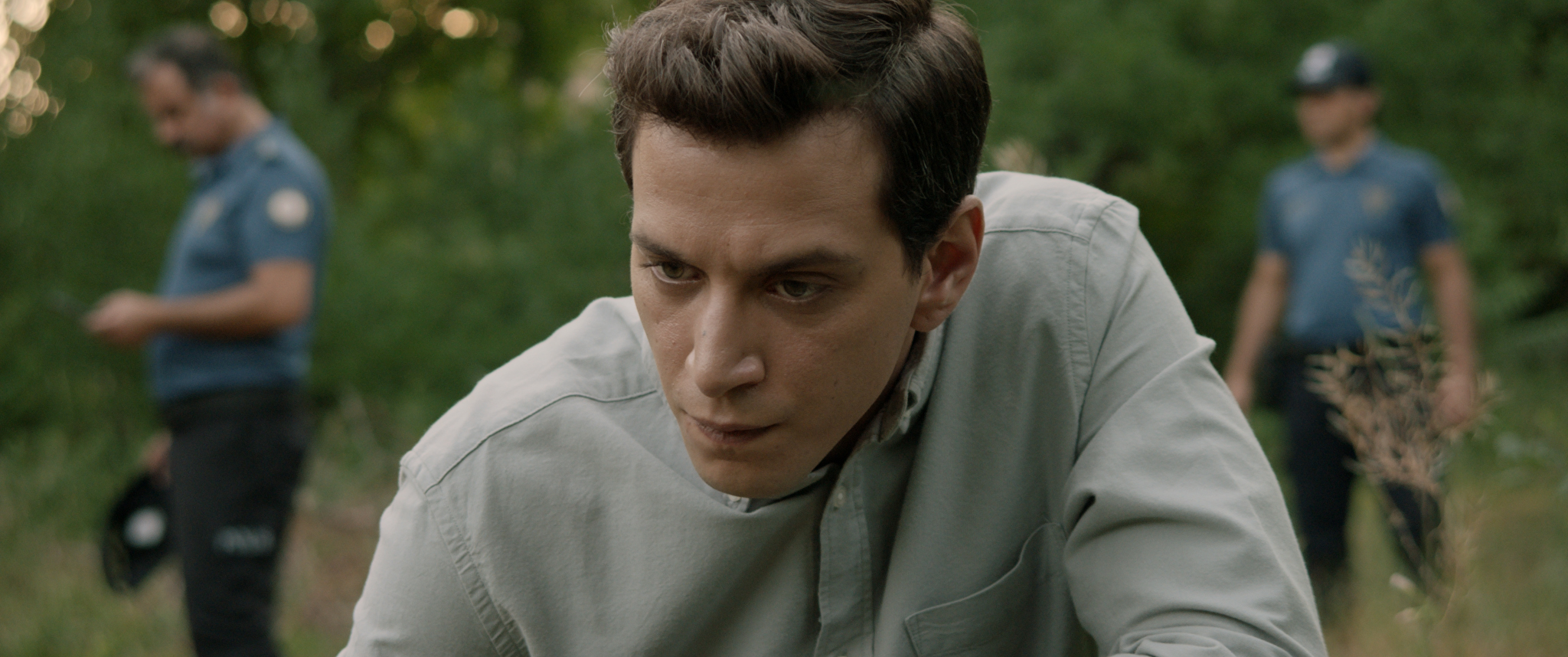 A man on the edge
At the beginning of Burning Days, a massive sinkhole has appeared on the edge of Yaniklar, a fictional town in rural modern-day Turkey. It isn't the first and won't be the last, but as the town's newly arrived prosecutor, Emre (Selahattin Paşalı), stands on its crest, it may as well be. The crater of collapsed earth is the result of drought, and this water crisis has become the source of community unrest, with Yaniklar's citizens all but itching for a confrontation as they haul plastic bottles to wells for the town's increasingly rare, increasingly necessary water supplies. The mayor has made solving this problem a key plank of his re-election campaign – but, with drilling for ­dwindling groundwater resources already a target for ­investigation by Emre's office, there is plenty of room for corruption and violence to ­embed themselves in the process.
Emre is a man of tailored and ironed suits, likely a better fit for the bigger cities than this rural posting would suggest. Still ruled by machismo and sweat, Yaniklar is a place where men hunt wild boars through the streets for sport – and the distaste with which Emre regards this spectacle offers him his first chance to demonstrate how far out of his depth he really is, before an ethically questionable choice to accept dinner at the mayor's house pivots him into even deeper water.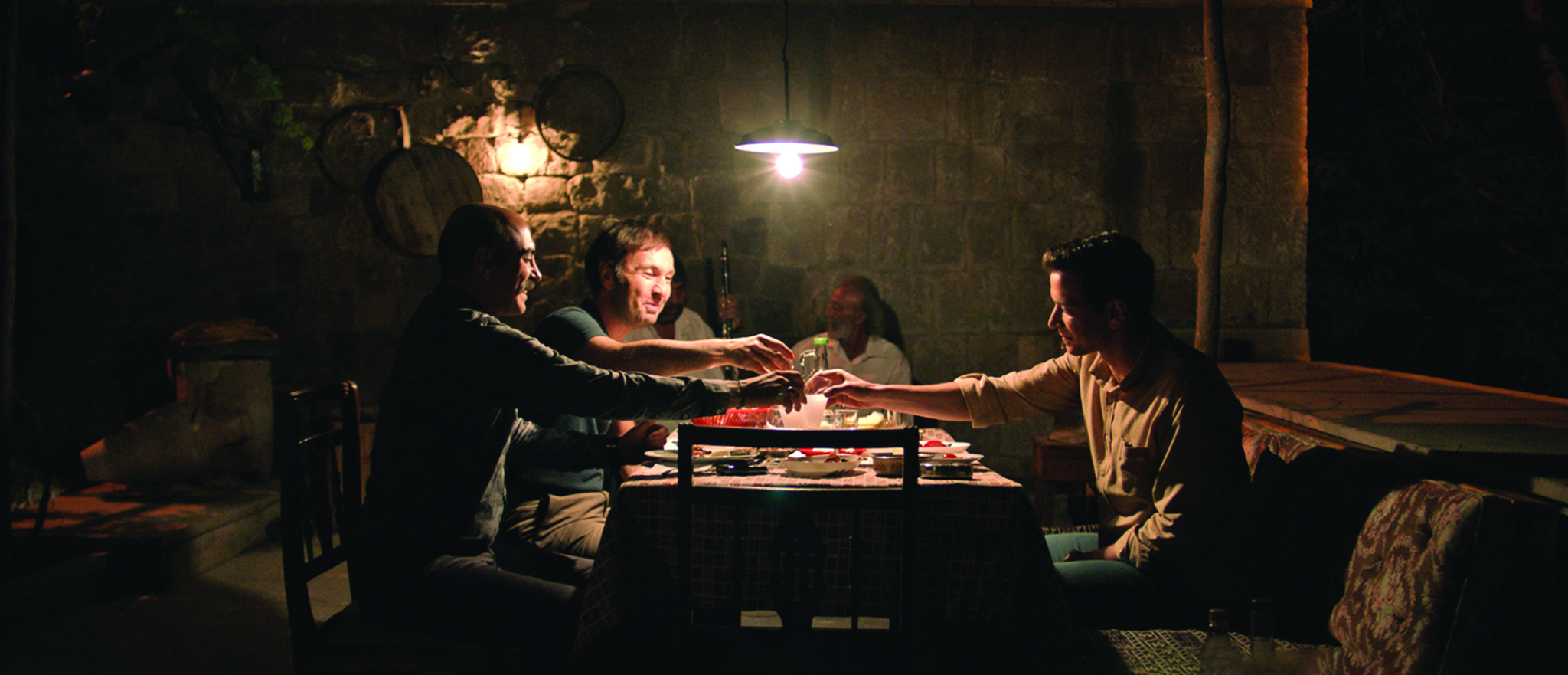 Having drunk too much raki at the dinner, Emre wakes up unaware of what happened the previous night, and soon learns that a young Roma woman who attended the same dinner – and whose community has come under frequent attack from locals – has been raped. From here, the inexperienced prosecutor must confront his suspicions about who is doing what in this town, along with his growing concern that – while under the intoxicated influence of those seeking to corrupt him – he may have taken part in the horrifying assault himself.
Key to unlocking these mysteries is Murat (Ekin Koç), a newspaper owner whose work rubs uncomfortably close against the mayor and his dealings. A friendship forms, lent an erotic edge by the men's shared glances in moments when one or both appear to be hiding something from the other. This friendship soon threatens to become a sex scandal – a deal-breaker too many for the homophobic townspeople, who already suspect that Emre is every bit as dirty as the other men who wield power over them.
Hollywood and national cinemas
Any storyline surrounding the political and personal machinations of a water crisis is inevitably going to call to mind the similar plotline of Chinatown (Roman Polanski, 1974) – and Burning Days' callbacks to the words and mythology of Robert Towne's iconic screenplay are no doubt entirely intentional.
For Western audiences, Turkey probably isn't the first country they might expect to produce a typical Hollywood-style thriller. Scandinavian nations, the United Kingdom and South Korea all have strong claims to the mantle of having most effectively taken the elements of what mainstream US cinema was once so well known for and giving them a unique cultural twist for modern audiences. And as American moviemaking has been subsumed by superheroes and big visual effects–led franchises, it's no wonder that those industries have risen in global popularity for their thorny takes on evergreen genres like murder mysteries, political thrillers and crime fiction.
Turkish cinema, on the other hand, is not nearly so well known for that kind of filmmaking; as such, Alper's film is a step away from the movies from this part of the world that arthouse audiences normally get to see. If you go in expecting the meditative cinema of Ceylan's filmography or other notable Turkish festival successes like Honey (Semih Kaplanoğlu, 2010) and Sivas (Kaan Müjdeci, 2014), you'll likely be surprised.
Even in comparison with the director's own work, Burning Days takes a different path; Alper himself has observed that 'the genre elements are much more obvious in this film'.[8]Emin Alper, quoted in Nick Vivarelli, 'Director Emin Alper on Tackling Political Manipulation and Turkish Homophobia in Burning Days', Variety, 22 May 2022, <https://variety.com/2022/film/news/emin-alper-political-manipulation-turkish-homophobia-burning-days-1235274483/>, accessed 9 September 2022. That becomes clear very early on just by observing the scope of the film. Christos Karamanis' vivid widescreen cinematography and Stefan Will's eclectic musical score help give the impression of a filmmaker working at a much more dynamic scale, while editors Özcan Vardar and Eytan İpeker use more traditional editing conventions including flashbacks to unravel the mystery, leaving little to the imagination. Alper and his team have proven themselves more than up to the task of upscaling their storytelling craft into a relatively audience-friendly and big-screen-worthy entertainment over a two-hour-plus running time. There is even a small visual-effects crew credited, which I can't imagine is very common in internationally distributed Turkish cinema.
Burning Days best resembles something like a John Grisham adaptation. Alper's own screenplay (which takes inspiration from Henrik Ibsen's 1882 play An Enemy of the People) comes complete with naive prosecutors, sex scandals, police authorities who are probably on the take and political backroom deals – all narrative mainstays of the courtroom-thriller genre that was popularised by screen adaptations of bestselling Grisham novels like The Pelican Brief (Alan J Pakula, 1993), The Firm (Sydney Pollack, 1993), The Client (Joel Schumacher, 1994), The Rainmaker (Francis Ford Coppola, 1997) and Runaway Jury (Gary Fleder, 2003). These instances of slick 1990s Hollywood populist filmmaking were themselves more audience-friendly takes on the pricklier works of the United States' 'paranoia' era,[9]See Adam Sternbergh, 'The Golden Age of American Paranoia', Daily Beast, updated 14 April 2017, <https://www.thedailybeast.com/the-golden-age-of-american-paranoia>, accessed 9 September 2022. typified by many of the same names, such as Pakula (Klute [1971] and The Parallax View [1974]), Pollack (Three Days of the Condor [1975]) and Coppola (The Conversation [1974]).
In American cinema, shifting models of filmmaking as well as evolving audience tastes and changing political landscapes have made this mode of filmmaking all but obsolete. The political thriller as a genre used to trade on the entertainment value found in big stars uncovering the truth that powerful institutions will do anything to hold on to their supremacy and influence over the easily guided masses. But who needs Denzel Washington, Matt Damon or Julia Roberts to expose the truth behind the government when we can see it happening for real every day on an ever-churning social media feed? Whatever the reason, the abandonment of these staple genres by American filmmakers means that somebody else is going to fill the gap, because streaming charts repeatedly show audiences craving this type of digestible fare – whether it be old or new.
Waking in fright
Like the best works of its genre from any part of the world, Burning Days tells a story of a society within its broader strokes. For Alper, that meant adding in the homophobia narrative; as he points out, 'Aside from there being homophobia among the common people, the [Turkish government] developed a homophobic policy, especially against new digital platforms.'[10]The director is referring here to the censorship of LGBTQIA+ themed programs on Netflix Turkey. Alper, quoted in Vivarelli, op. cit. Alper has also explicitly referenced the legacy of former US president Donald Trump, and how it inspired him to 'show how these types of neo-populist or neo-fascist people can exploit the very basic needs of people and keep their corrupt system in place'.
That doesn't mean Alper fully avoids getting caught in his own traps. The points he seeks to make about the boorish toxicity of so many of these alpha-male archetypes – hardly exclusive to Turkey, of course – would have been just as well illustrated (and, in fact, enhanced) by giving his lone two female characters more to do. It's disappointing that the woman attacked after the dinner, Pekmez (Eylül Ersöz), is given almost as little time by the script as she is by the characters in it; and while judge Zeynep (Selin Yeninci) – likely the most powerful woman this town has – shows courtesy and smarts in her dealings with Emre, little is shown of how she operates within the macho confines that she must navigate on a daily basis.
In perhaps the biggest departure from the works Alper is most clearly inspired by, Burning Days' screenplay ends on a note of straight-up confusion. Audience members' mileage on this will likely vary, but the movie's ambiguous climax is a frustrating end to a film that has, until that point, juggled a lot of really delicate issues with sublime control. It's hard to read this final shot as anything other than one big metaphor for the cyclical nature of corruption – and while that is all well and good from an intellectual point of view, in practice it leaves audiences on something of a bum note. It isn't so much that viewers are left asking questions but that they are left without any sort of dramatic conclusion, particularly given an emotional and dramatic pay-off is often such a key component of thrillers. Anecdotally, many people leaving Sydney's State Theatre in June – the film's first screening following its Cannes debut – appeared to express disappointment.
Nevertheless, the film's message comes across loud and clear, and not just through its narrative and dialogue. It also emerges from something as simple as the film's use of the Turkish land, both in terms of its physical qualities – the way it crumbles and crunches beneath characters' feet – and what it represents: not only a very literal way of speaking about the climate change crisis but also a metaphor for how these very traditional areas of Turkey are falling apart due to corruption and neglect. Burning Days is not exactly subtle here – and nor does it need to be, given the genre confines within which it's working.
Australian audiences will likely note Burning Days' (at times overt) references to Wake in Fright (Ted Kotcheff, 1971), too. In that case, the representation spoke to Australia's beer-soaked masculine barbarism so well that local audiences hated it but international viewers were captivated.[11]See Gabrielle O'Brien, 'Dreaming of the Devil: Revisiting Ted Kotcheff's Wake in Fright', Metro, no. 193, 2017, pp. 92–7. That poses the question of how, when Alper's film begins its domestic theatrical run, Turkish audiences will respond to its allegories and what it says about their homeland. In the meantime, Burning Days will hopefully serve as a wonderful point of entry into contemporary Turkish cinema – not just for international viewers, but for the industry itself, potentially building a new image for itself in the process.
Endnotes

| | |
| --- | --- |
| 1 | See Anthony Carew, 'Glacial Contemplations: The Meditative Films of Nuri Bilge Ceylan', Metro, no. 198, 2018, pp. 44–53. |
| 2 | See Anya Harrison, 'Keep on Rolling: Why the Romanian New Wave of Cinema Shows No Sign of Breaking', The Calvert Journal, 29 September 2016, <https://www.calvertjournal.com/articles/show/6830/romanian-new-wave-cinema-puiu-mungiu-porumboiu>, accessed 9 September 2022. |
| 3 | See 'Primer: 10 Essential Films of the Korean New Wave', IndieWire, 26 June 2014, <https://www.indiewire.com/2014/06/primer-10-essential-films-of-the-korean-new-wave-84413/>, accessed 9 September 2022. |
| 4 | Two previous Turkish co-productions, Journey of Hope (Xavier Koller, 1990) and Mustang (Deniz Gamze Ergüven, 2015), have been nominated for this category – with the former winning the award – but only after having been submitted by other countries (Switzerland and France, respectively). |
| 5 | Jessica Kiang, 'Burning Days Review: A Sweltering, Stylish Small-town Allegory for Corruption in Strongman Societies', Variety, 29 June 2022, <https://variety.com/2022/film/reviews/burning-days-review-a-sweltering-stylish-small-town-allegory-for-corruption-in-strongman-societies-1235302563/>, accessed 9 September 2022. |
| 6 | Jonathan Romney, 'Burning Days: Cannes Review', Screen Daily, 26 May 2022, <https://www.screendaily.com/reviews/burning-days-cannes-review/5171207.article>, accessed 9 September 2022. |
| 7 | At the time of writing, Burning Days' international theatrical run is yet to begin; the film is due for release in Turkey in late November. |
| 8 | Emin Alper, quoted in Nick Vivarelli, 'Director Emin Alper on Tackling Political Manipulation and Turkish Homophobia in Burning Days', Variety, 22 May 2022, <https://variety.com/2022/film/news/emin-alper-political-manipulation-turkish-homophobia-burning-days-1235274483/>, accessed 9 September 2022. |
| 9 | See Adam Sternbergh, 'The Golden Age of American Paranoia', Daily Beast, updated 14 April 2017, <https://www.thedailybeast.com/the-golden-age-of-american-paranoia>, accessed 9 September 2022. |
| 10 | The director is referring here to the censorship of LGBTQIA+ themed programs on Netflix Turkey. Alper, quoted in Vivarelli, op. cit. |
| 11 | See Gabrielle O'Brien, 'Dreaming of the Devil: Revisiting Ted Kotcheff's Wake in Fright', Metro, no. 193, 2017, pp. 92–7. |